Al McZeal's
WORLD -WIDE-WALKIE-TALKIE (R)
"CONNECTING EVERYONE, EVERYWHERE..."
3G, 4G, CELLULAR, WI-FI, HIGH SPEED SATELLITE SERVICES WORLDWIDE
Phone: 1-888-833-2459 x801 Fax: 1-888-833-2459
U.S. BANK TOWERS, 633 WEST 5TH STREET, 26TH & 28TH FLOOR,, LOS ANGELES, CA. 90071
WORLD WIDE WALKIE TALKIE - SATELLITE NETWORKS
MOBILE APP SOFTWARE DEVELOPMENT SERVICES & PORTAL
.
World Wide Network | The Future Can't Wait 60 Second Spot
(WATCH 60 SECOND VIDEO BELOW)
WIRELESS TECHNOLOGY - CONNECTING EVERYONE, EVERYWHERE
SATELLITE NETWORKS & VSAT SERVICES
.
WORLD WIDE WALKIE TALKIE® delivers worldwide broadband Internet access with SLA and full support of QoS, VPN, business quality VoIP and videoconferencing. anywhere in the world. We can deploy cellular, satellite, and high speed wireless services anywhere they are needed in the world
SMART WALKIE TALKIE is our newest Push to Talk wireless device and 4G communications android phone which offers global PTT communications.
World Wide Services are available within 48 hours anywhere on earth because the future can't wait !
Our differentiated business model has enabled us to break down traditional barriers such as high product and network deployment costs and offer solutions with disruptive price-performance characteristics. This differentiated business model, combined with our innovative proprietary technologies, has resulted in an attractive alternative to traditional high-touch, high-cost providers, allowing us to advance the market adoption of our platforms for ubiquitous connectivity. We offer the fastest satellite internet services which is now also used by major airlines to provide internet access to customers in-flight
WIRELESS TECHNOLOGY - CONNECTING EVERYONE, EVERYWHERE
Rural High Speed Internet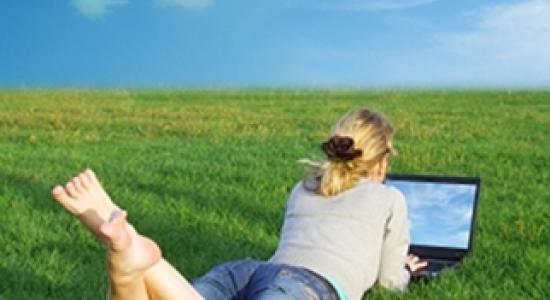 Rural High Speed Internet
BroadbandQ Rural Wireless Internet offers wireless connectivity for the home with our revolutionary EVDO hotspot bundle. Perfect for families' or small office applications. BroadbandQ Wireless is perfect for families in rural areas.
We offer the best solutions in rural internet service, with the only wireless internet plan giving you the best in rural internet options.
Our unlimited data plan far exceeds the antiquated broadband blue service. We are the evdo depot. Our goal is to give you wireless internet options with unlimited data and an alternative to satellite.
SPACE SEGMENT SATELLITE BROADBAND NETWORK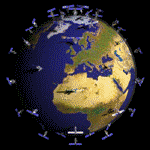 * Speeds up to 1 Mps upload/up to 6 Mbps download
No Data cap, unlimited downloads for Netflix, Hulu, Gaming, Skype

3G/4G Technology

Full manufacturer warranty
WORLD WIDE WALKIE TALKIE - SATELLITE NETWORKS
Data intensive applications like movie downloads, gaming and VPN access, are all available to you. Click here to check availability in your area!
Simple and Easy to Use:
Our product ships fully configured and activated and tested by our in house technicians. Simply plug in and connect your computer and you are connected!
Our Advantage:
Unlimited downloads, Connect Multiple devices including VOIP/Magic Jack, VPN Connectivity, Gaming, Skype or Video Conferencing, Static IP available.
Our Unique High Speed Internet Access Offering for Rural Areas
We combine a high speed modem, a versatile multi-device router, and a powerful 12db 3foot high gain antenna, to bring you a high speed wireless Internet connection for your home, vehicle or small business. If you live or work in a rural area with no access to cable or DSL, Broadband Q Wireless can provide inexpensive and reliable high speed Internet access at a fraction of the cost of satellite Internet access. And best of all, there is NO DATA CAP! Unlike 5GB satellite Internet plans that shut you down or charge exorbitant overages, you can download all the content you want. We offer an inexpensive high speed Internet access alternative to satellite Internet access that has unlimited bandwidth and is flexible enough to meet all of your rural internet needs.
SIGN UP AS AN WORLD WIDE WALKIE TALKIE OPERATOR